1. Beauty High
---
By the end of 2018, a lengthy list of beauty products containing the nonpsychoactive CBD oil and cannabis sativa seed oil (aka hemp oil) had taken over beauty aisles, slowly shredding the stigma around cannabis-infused beauty. The trend continues to creep its way into 2019, with more beauty brands rolling out products containing these two buzzy ingredients.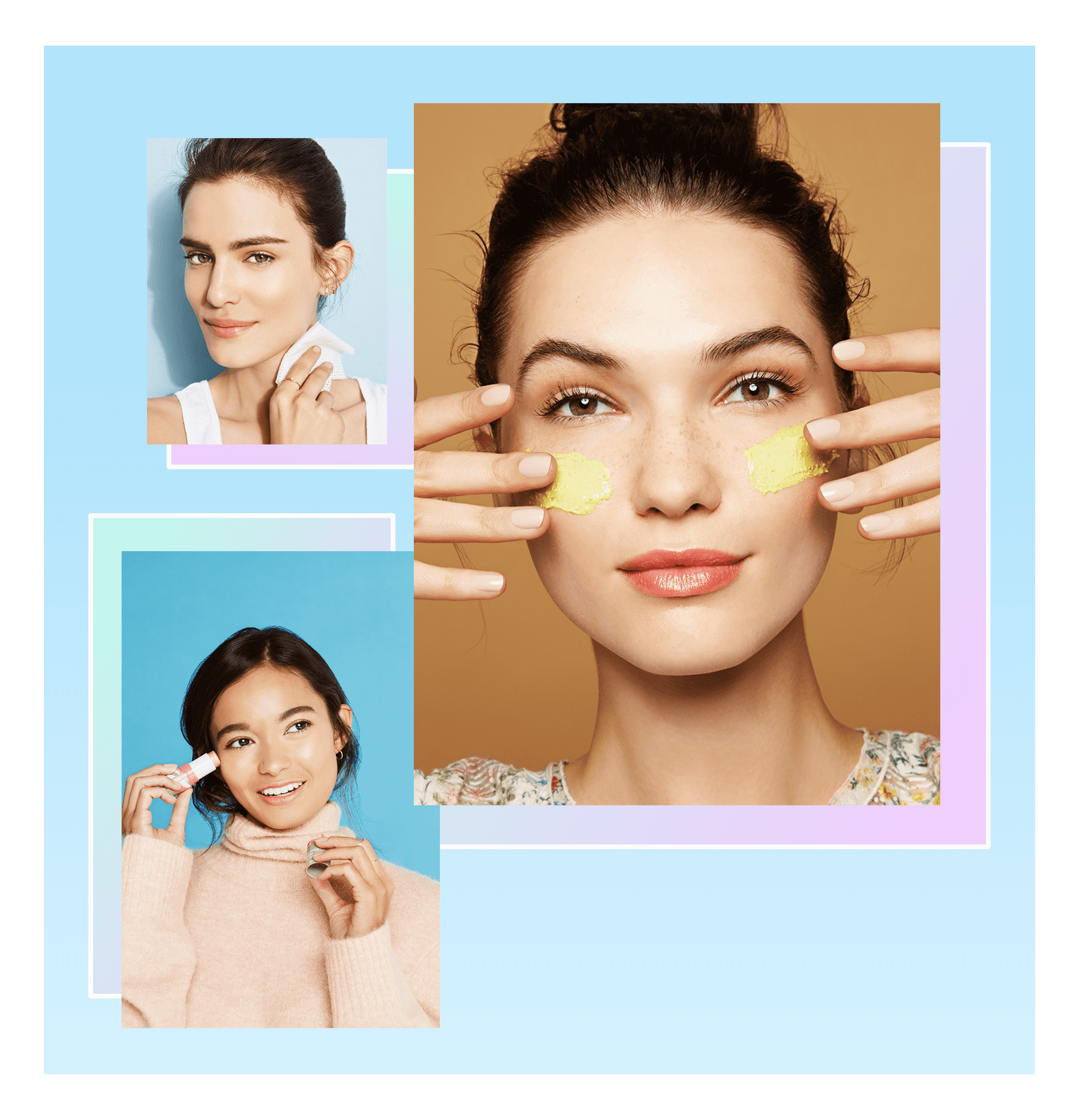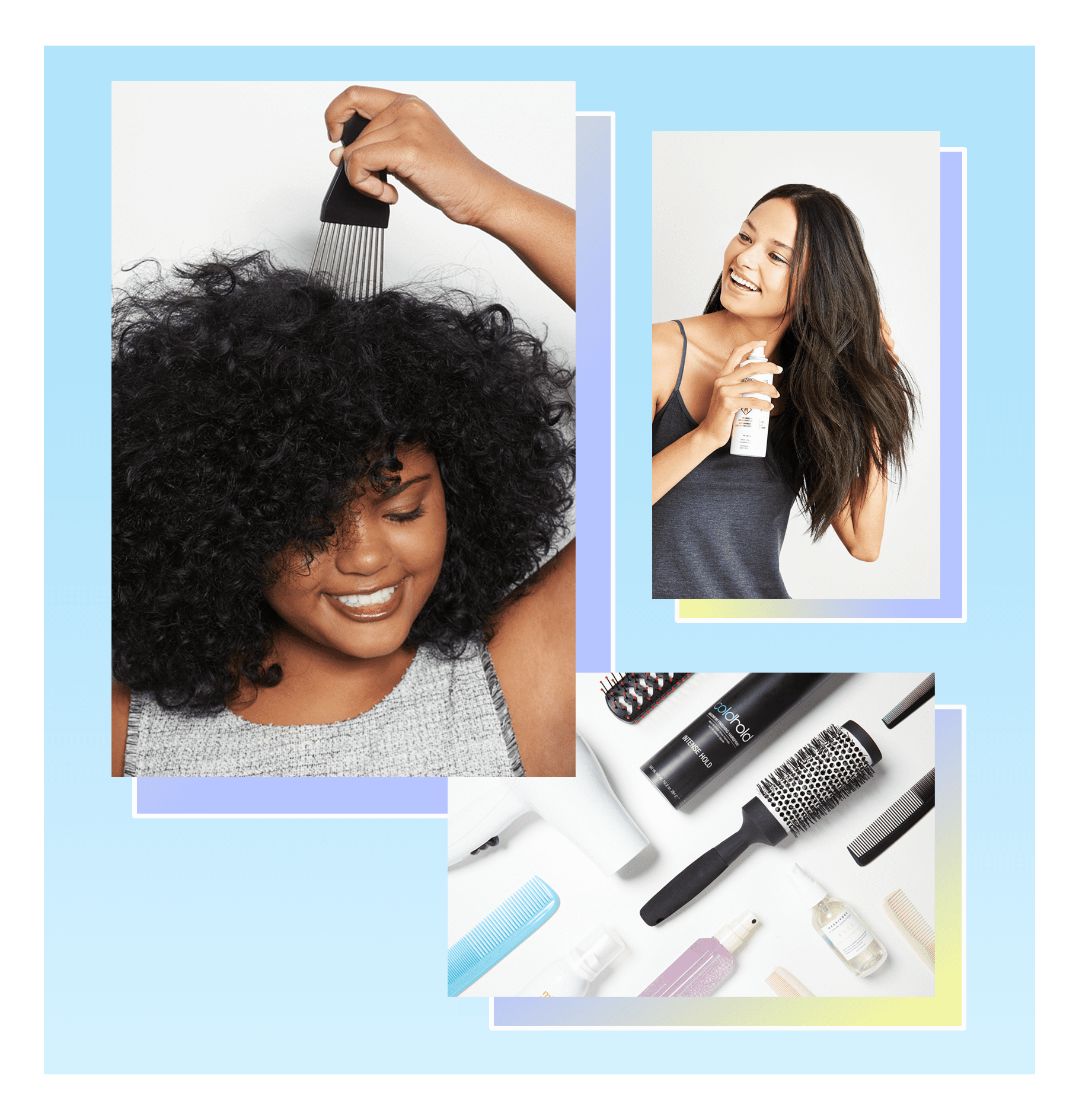 2. Clean Hair(Care)
---
In 2018 we held our skincare products to the highest standard, looking for "free-from" labels and prioritizing natural and organic ingredients. In 2019, these expectations expand to our haircare products. We expect to see health-focused botanicals, like Lotus Flower, and food ingredients, from Pink Salt to Avocado.
3. Continued Customization
---
Now more than ever before we expect our beauty and personal care products to be a perfect fit for "me" vs. "we." Following in the footsteps of Rihanna's Fenty foundation line, brands are creating customizable cosmetics and skincare. People will also continue to pick products that fit their astrological signs, like BH Cosmetics' zodiac-themed eyeshadow palette.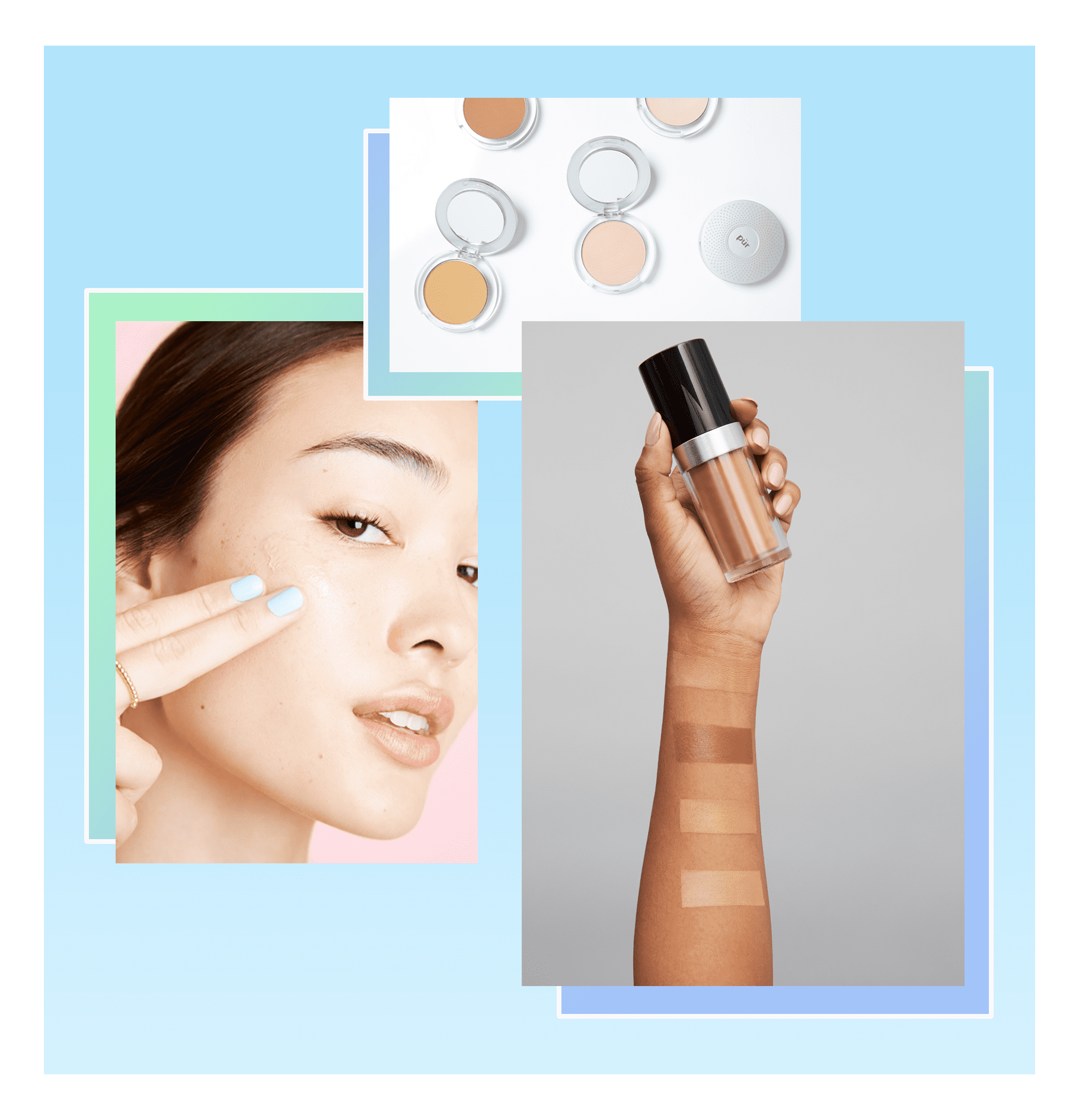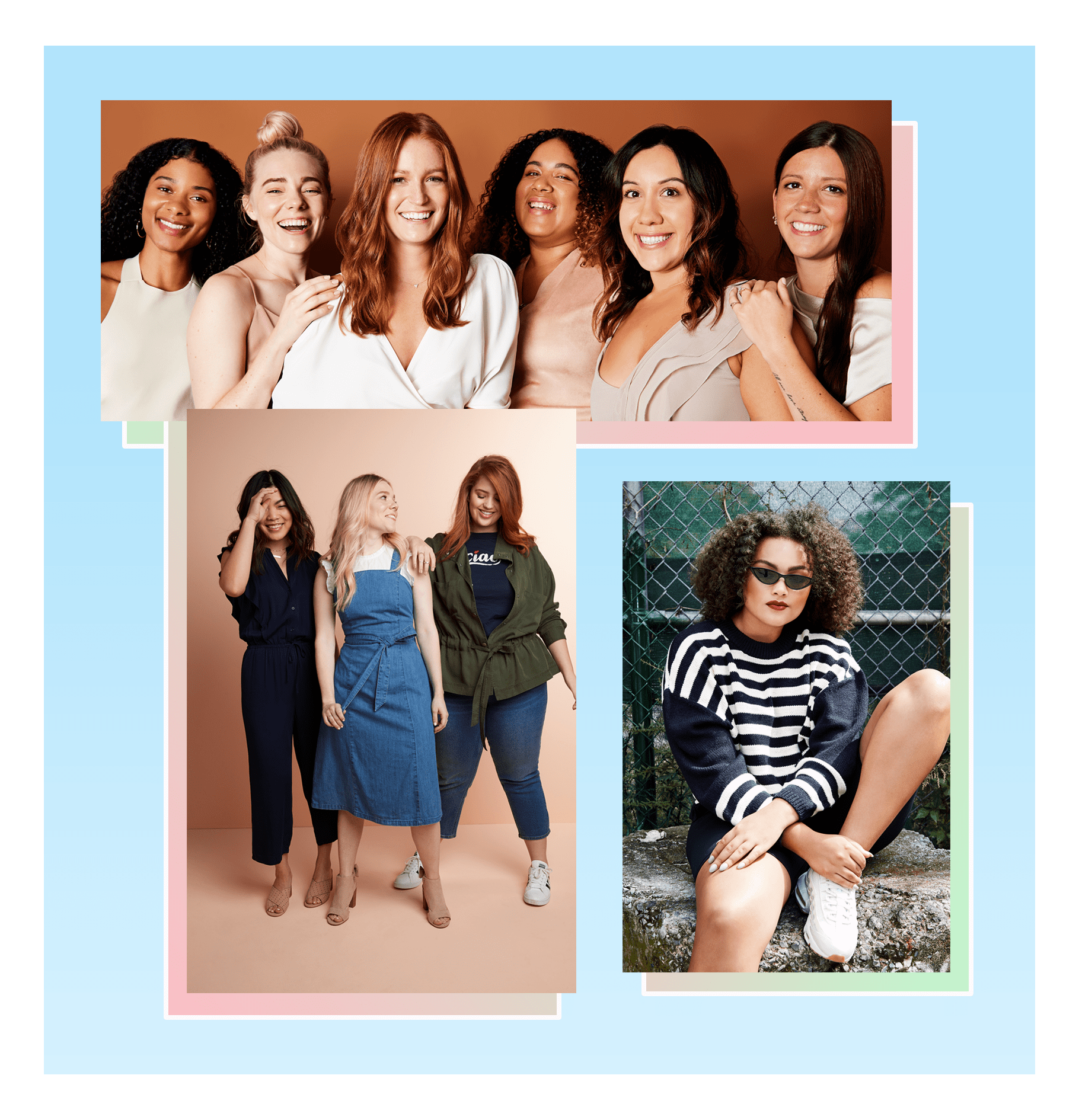 4. One Size Does
Not Fit All
---
We asked PopSugar readers if they think most apparel brands do a good job of being inclusive, and 70% responded with "No." As consumers continue to vocalize their desire for inclusive fashion, we will see fashion brands select diverse models and expand their lines to fit all shapes and sizes.
5. Sustainable Footwear
---
In 2018, adidas made running shoes from recycled ocean waste and APL launched the first Woolmark Company-certified running shoe. Celebs picked up on the trend with Meghan Markle sporting Veja (maybe the most sustainable sneakers in the world) on every occasion. To stay in stride for 2019, footwear brands need to find unique ways to make their offering eco-sustainable, while still appealing to consumers' desire for comfort.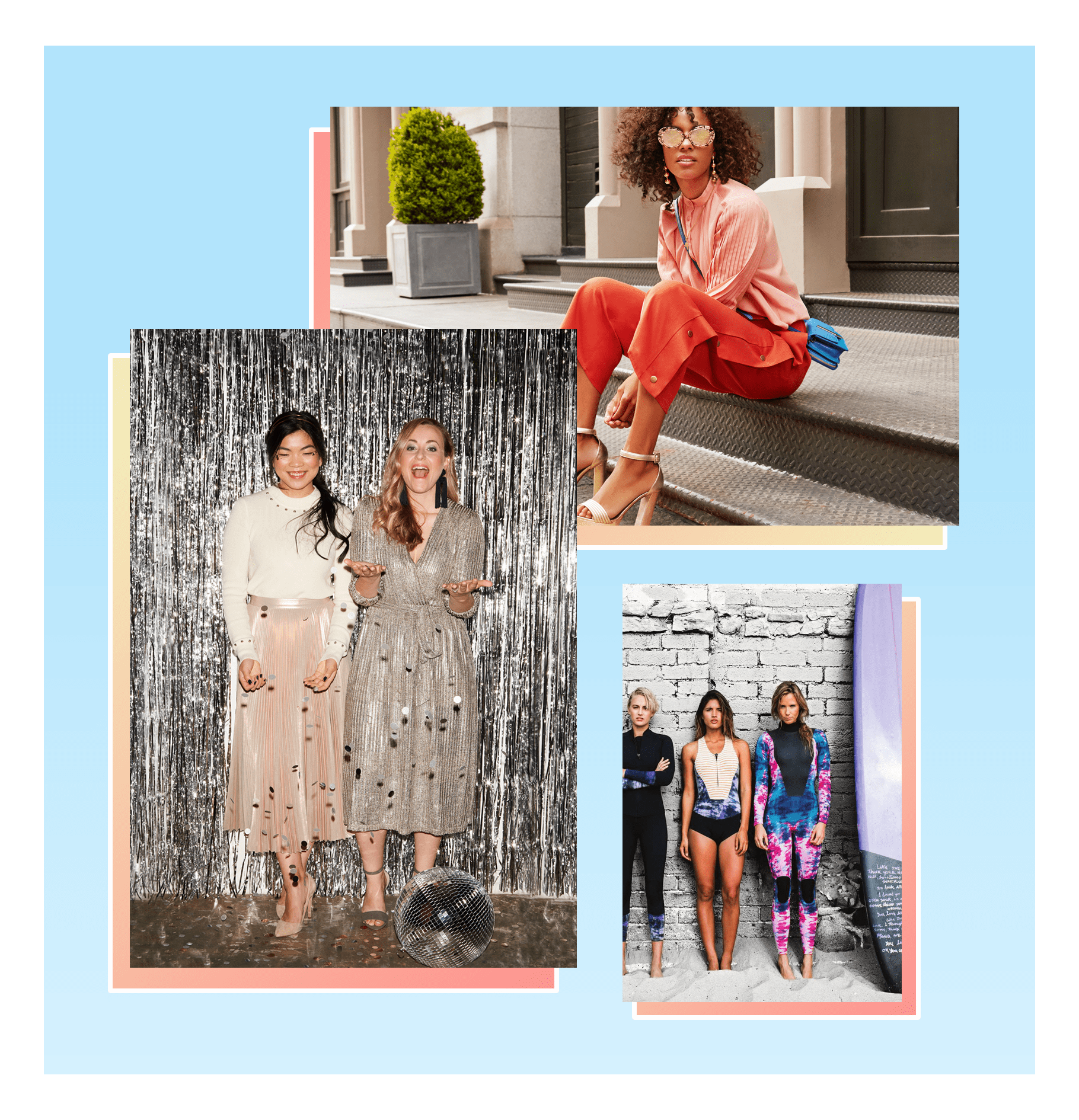 6. THE FUTURE LOOKS SHINY & BRIGHT
---
Crinkle & Shine: We're calling the lamé look "crinkle and shine." It's a simple way to add texture and shimmer to your look.
Sweet Sorbet: Lavender may have been 2018's go-to hue, but 2019 is all about sorbet-inspired shades like icy blue, buttermilk yellow, and pistachio green.
Wannabe Surfer: The surfer vibes we saw on the Spring 2019 runways usher in the return of tie-dye. Choose your top colors to help you feel like a kid again.
7. Streamed Routines
---
Today, half of our readers say they're interested in streaming a workout, and we expect this number to continue to grow. From Peloton to Obé to ClassPass Live to our very own Class FitSugar, fitness junkies are increasingly participating in live and on-demand workout classes from their own living rooms. As more players enter the game, we'll have access to almost every workout from the comfort of our own homes.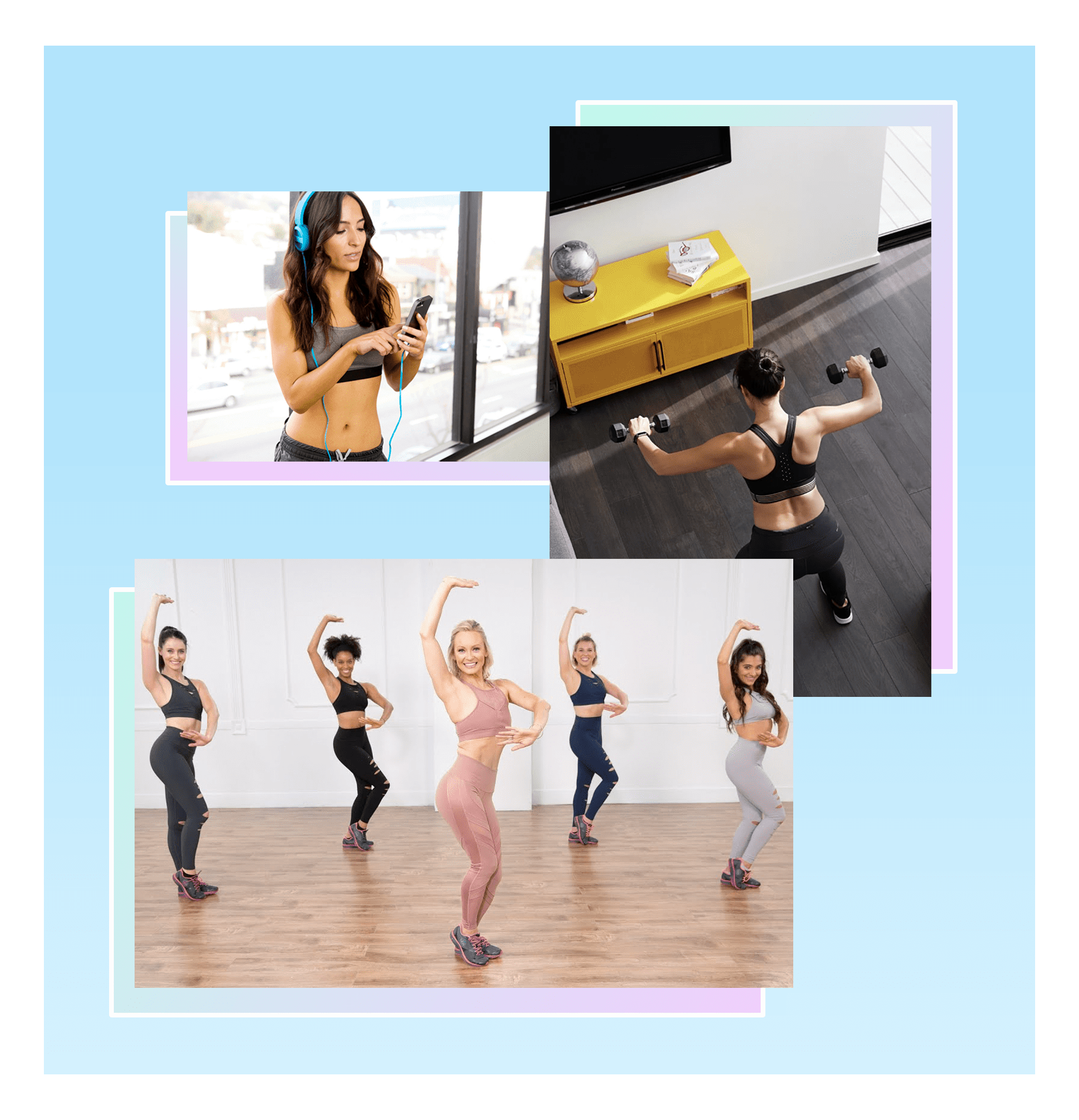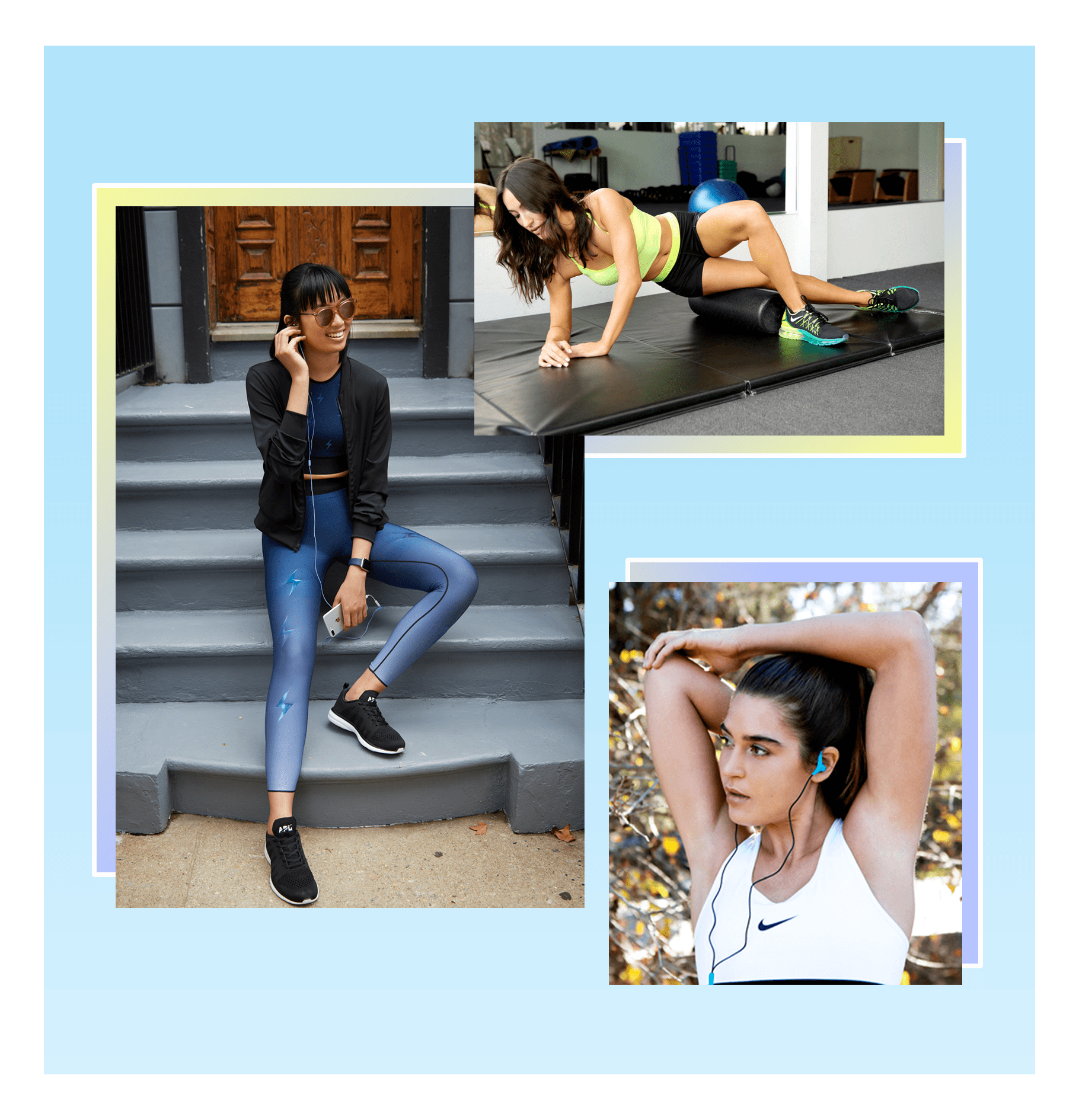 8. Recovery Time
---
2019 is the year we prioritize muscle recovery, just like pro athletes do. Gyms and health centers have already started offering services like saunas, float tanks and cryotherapy, and recovery studios are popping up across the country. We'll also see new products enter the market, like the Theragun massager that's all over Instagram or Under Armour's Athlete Recovery Sheet Set designed by Tom Brady.
9. Hybrid Programs
---
Fitness classes are blurring the lines between workouts, offering consumers a little taste of everything. Barry's Bootcamp, Rumble and Orangetheory have all paved the way for a slew of mixed cardio and strength training workouts. Boxing + yoga, pilates + ballet—we're here for all combinations.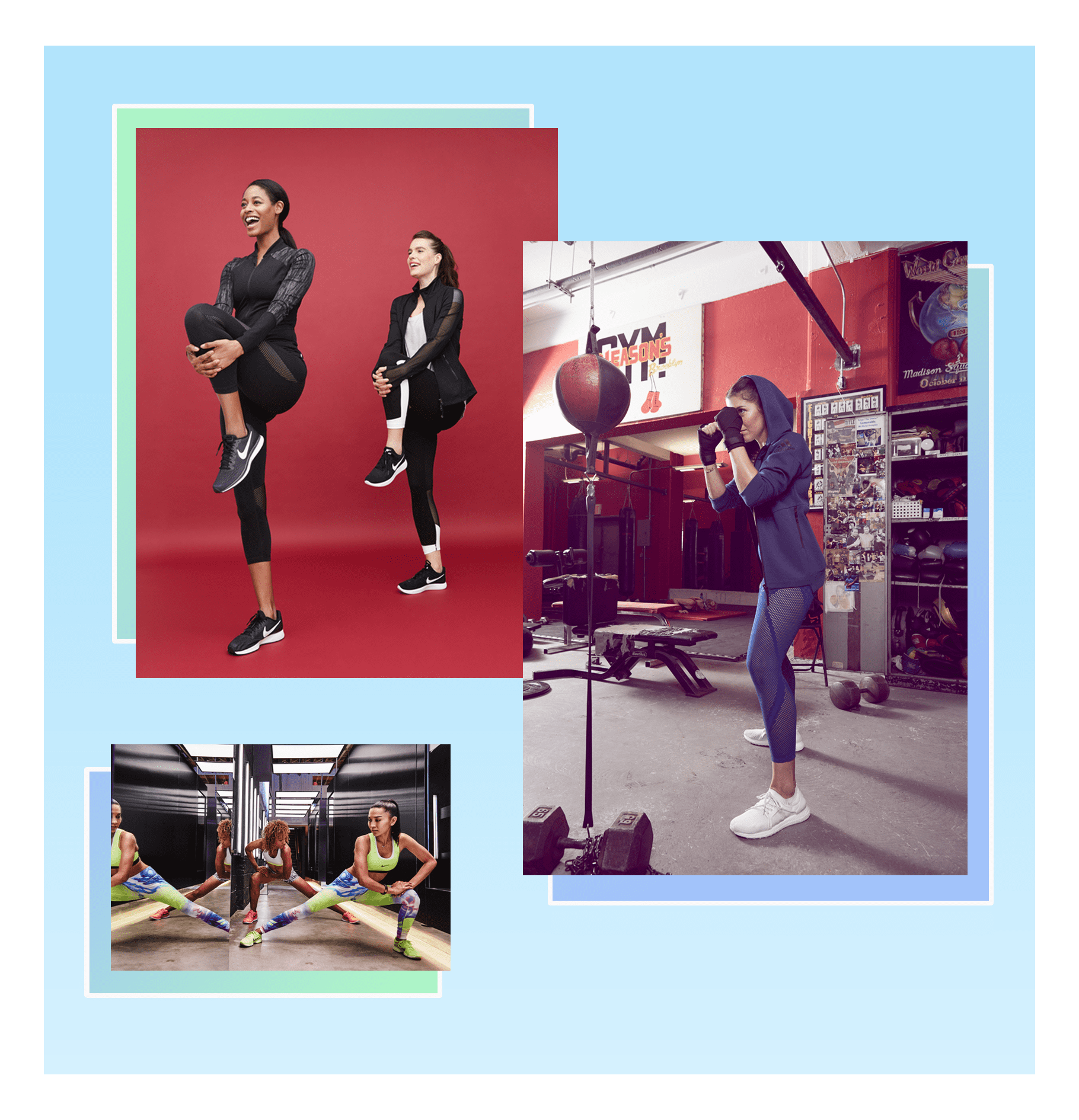 10. Pegan Diet
---
While Paleo and vegan diets seem to be at odds—one limiting carbs and sugar vs. the other limiting animal products—the two have come together to form the "Pegan Diet," which will be hot in 2019. The common ground here is an embrace of real, whole ingredients.
11. H20+
---
2019 is all about functional and flavorful water. Hydration becomes multi-purpose with the introduction of new flavors and healthy supplements. Jumping on the bandwagon, Keurig is even infusing their coffee and tea with nutrients to make every sip count.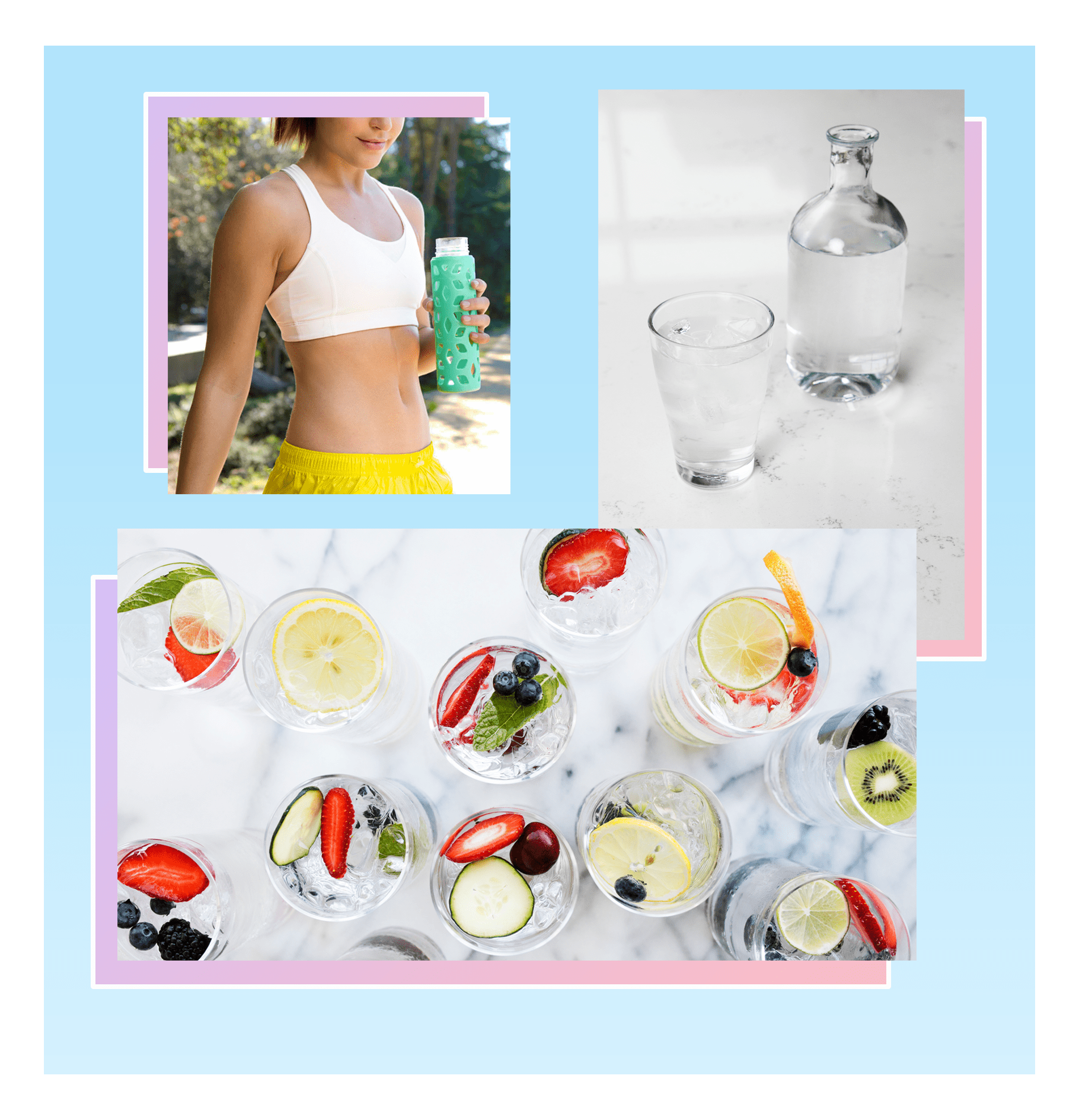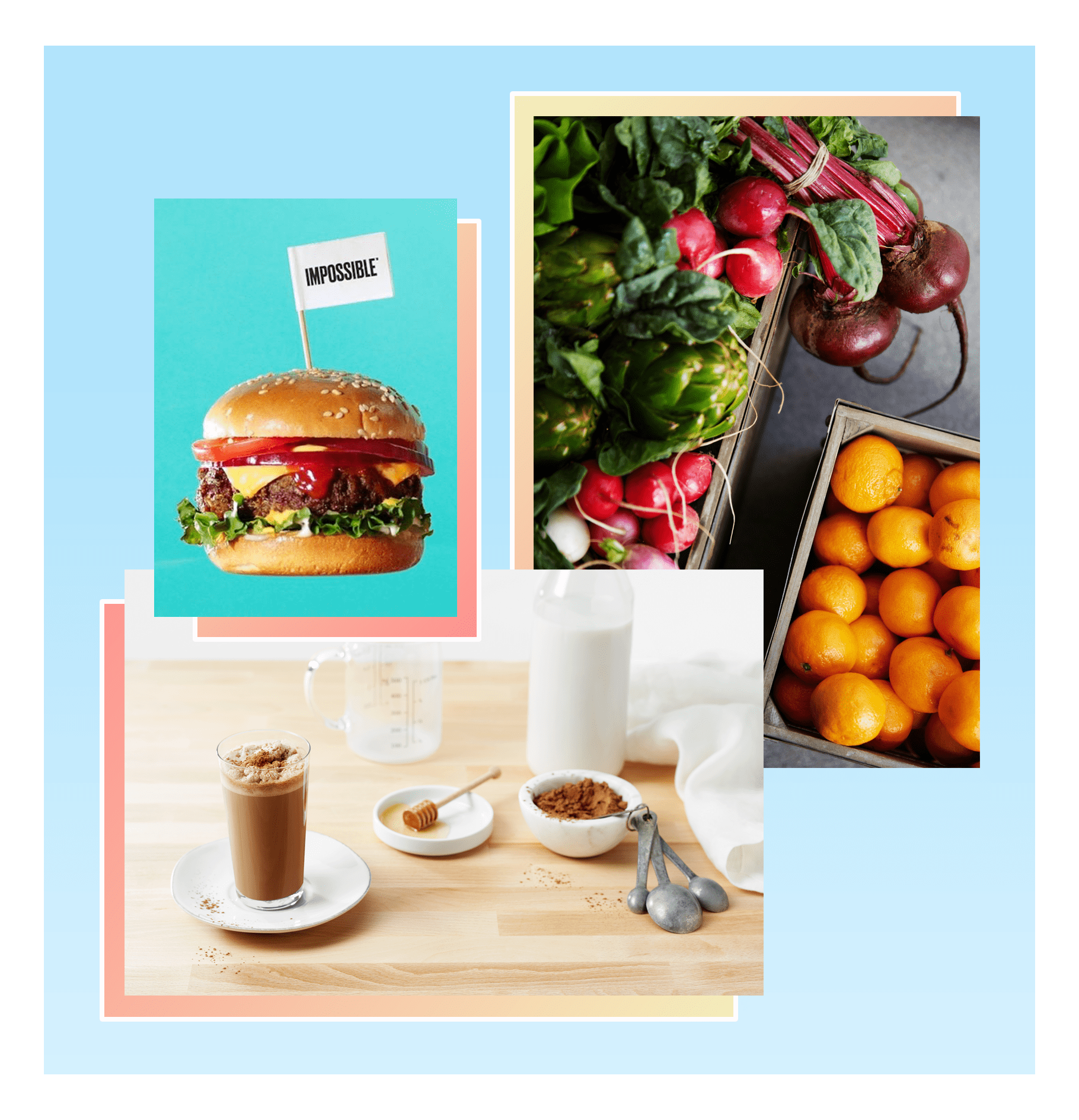 12. COMING TO A PANTRY NEAR YOU
---
New Milk On The Block: Move over nut-based milks. Now all eyes are on oat milk. Leading the charge is Swedish company Oatly—available in U.S. grocery stores and coffee shops nationwide.
Ugly Produce: Brands & stores will embrace fruits' and vegetables' imperfections. Kroger is set to launch a new brand of "ugly" produce called "Pickuliar Picks."
"Meat" Snacks: Expanding on the excitement (and tastiness) of the Impossible Burger, we'll see plant-based meat snacks invade pantries, from vegan jerky to faux-bacon chips.
13. Shelfie Ready
---
While we jumped on the KonMari method bandwagon years ago, the inspiration (and obsession) with tidying up your spaces has finally hit the mainstream. More and more consumers are decluttering their closets, vanities, and pantries in the hopes of posting a visually-appealing "shelfie" to Instagram.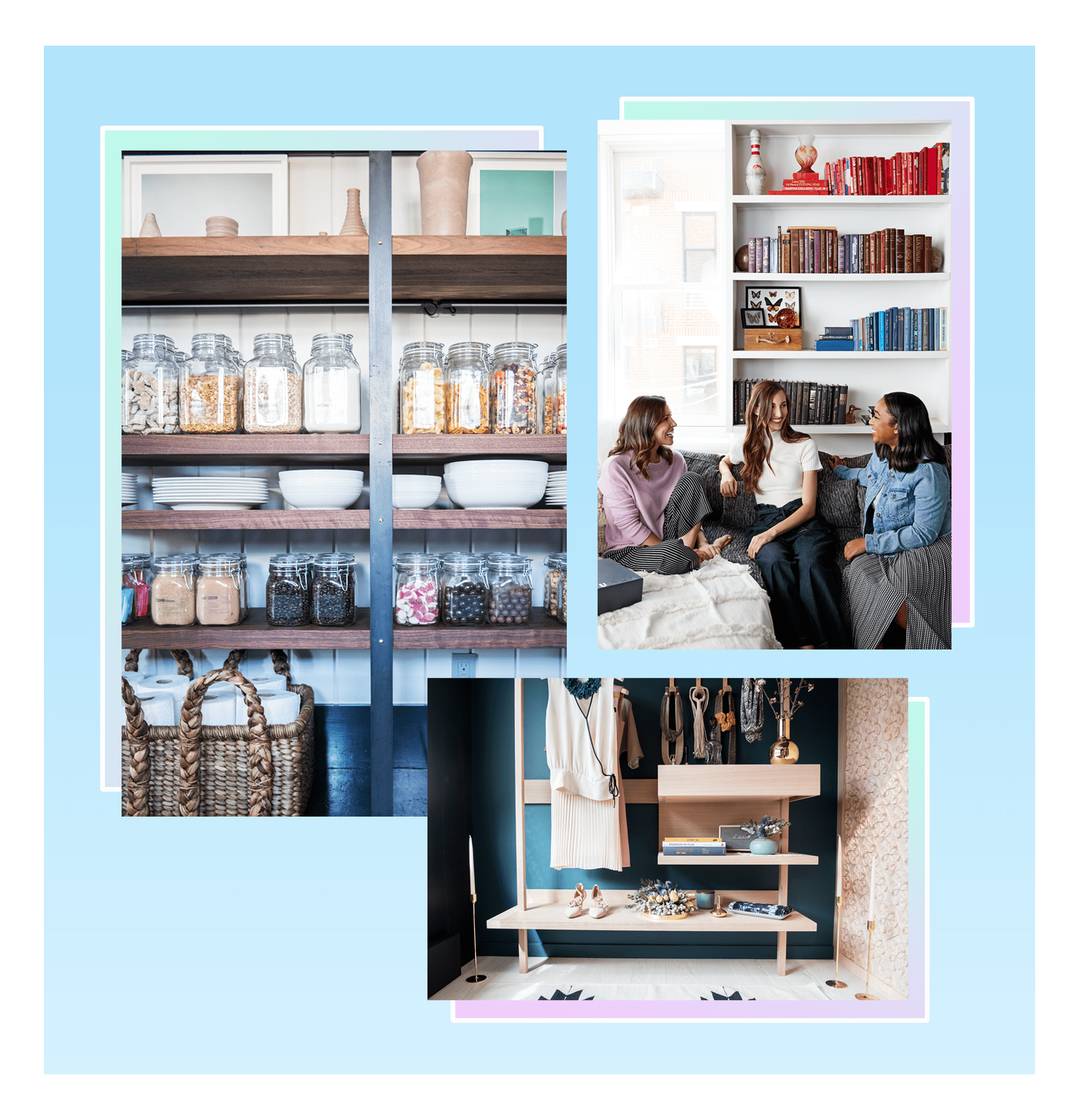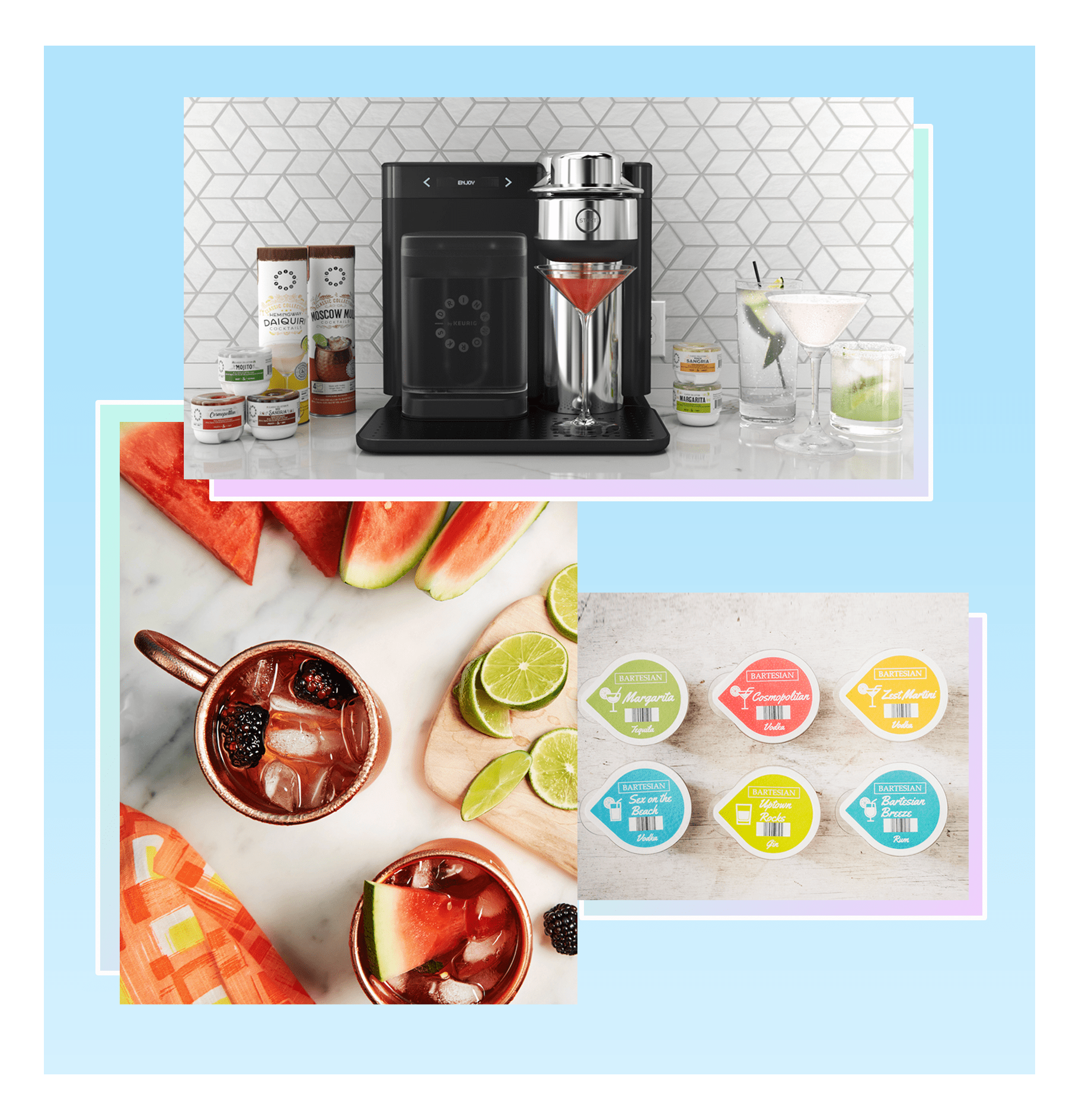 14. Cocktails On-Demand
---
We'll see a flurry of at-home cocktail-dispensing devices, which means that making mixed drinks in the comfort of our own home is about to get a whole lot easier. Keurig just launched the Drinkworks Home Bar (currently only available in St. Louis). And Bartesian, which uses capsules to create cocktails, is expected to start shipping in March.
15. DNA Tourism
---
The popularity of genetic testing kits from companies like 23andMe and Ancestry have unleashed an obsession with knowing more about where we come from. In 2019 we see travelers embrace DNA Tourism, setting out to learn more about their roots by embarking on family-heritage themed trips to destinations all over the world. Travel agencies are even starting to team up with testing companies to design customized "DNA tours."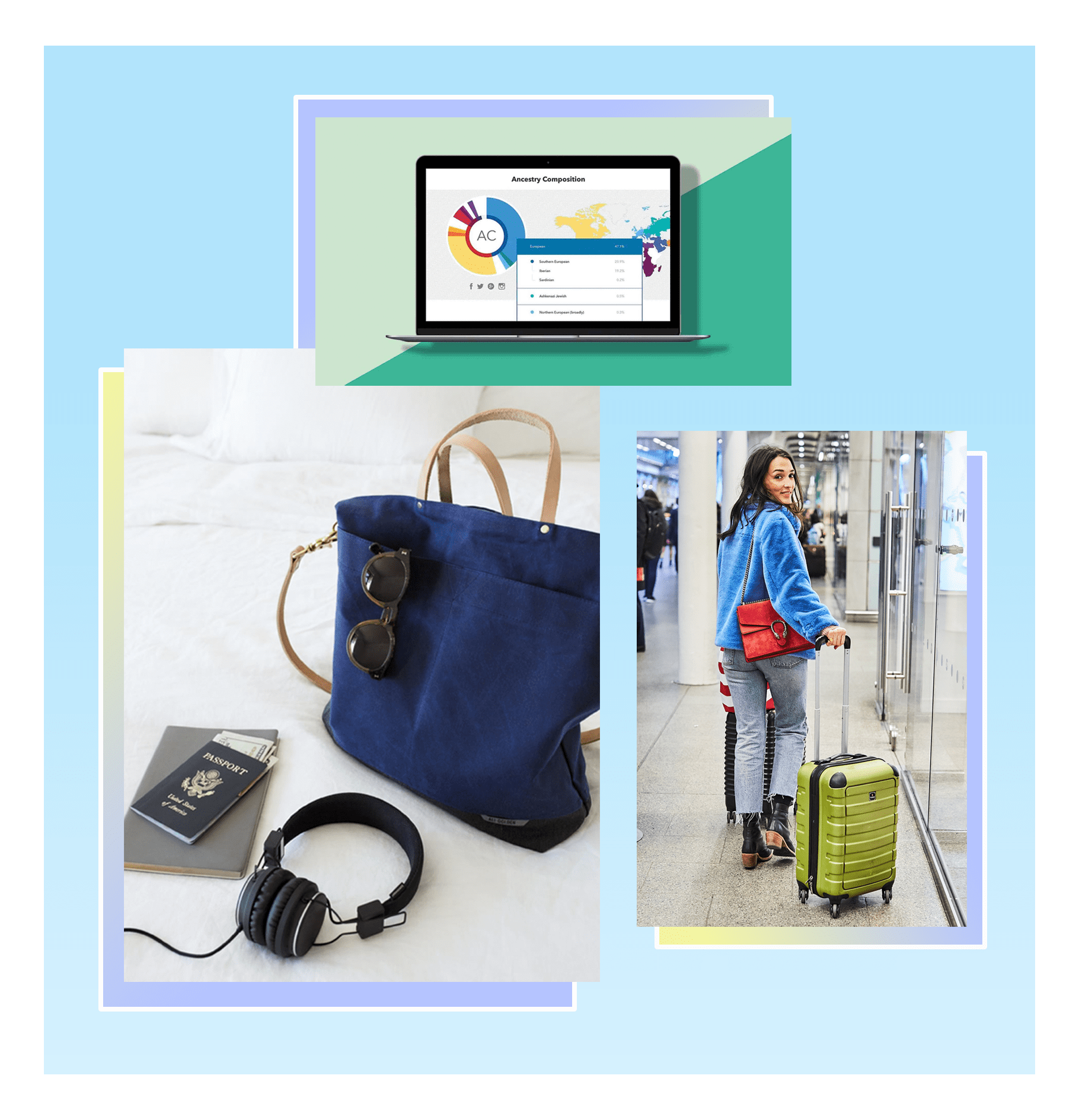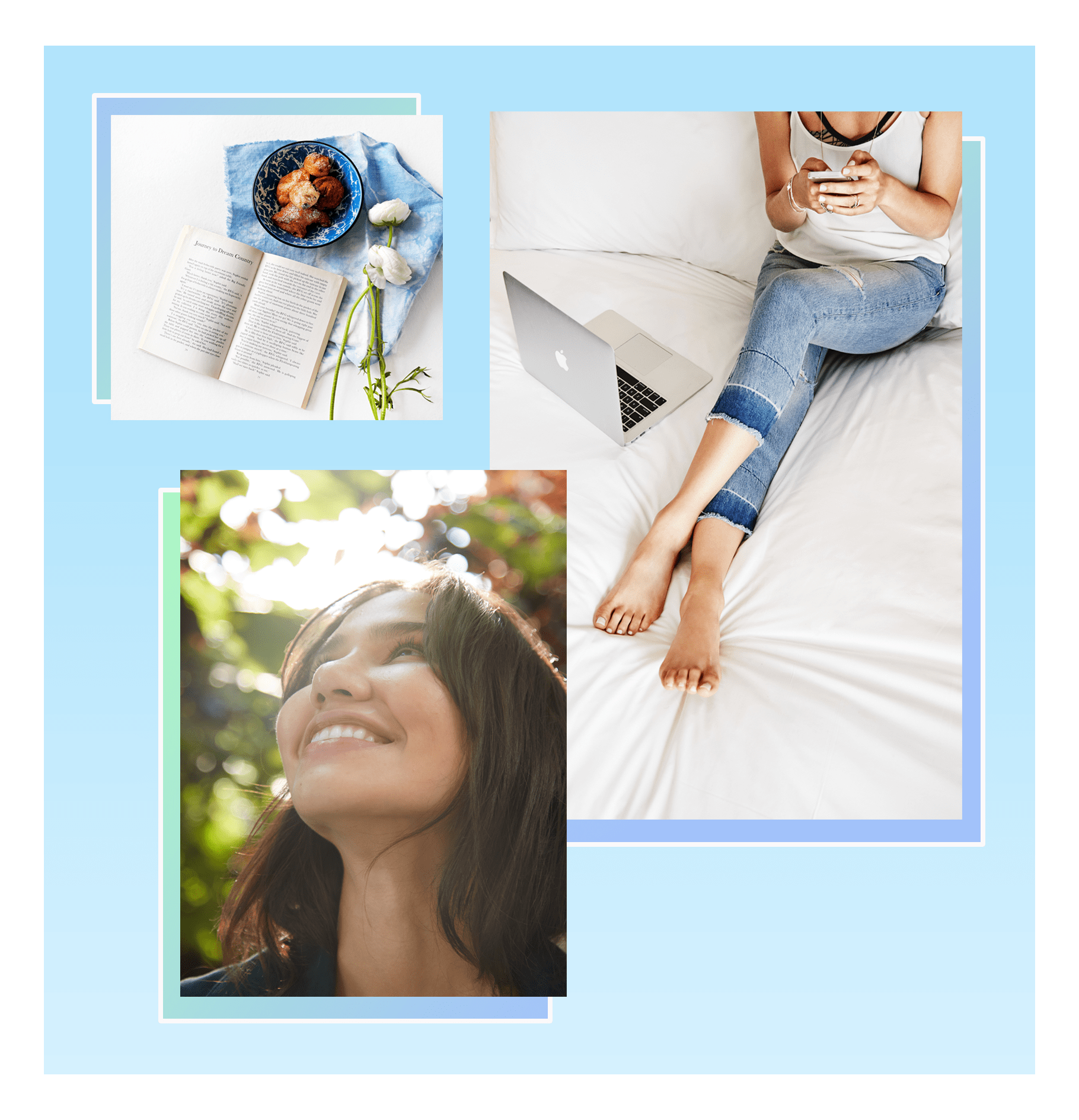 16. Social Spring Cleaning
---
In 2019, we see people extending their self-care practice to social media. Similar to the KonMari method, the rise of unfollowing people and pages that don't "spark joy" will become an empowering and essential move for staying plugged—and happy.
17. Mobile Wallet
---
In 2018, 80% of readers viewed their phone as their camera, calculator, weatherperson, calendar, alarm clock and map. Now, we expect more consumers to label their smartphone a wallet. While 1-in-3 readers say they already use their mobile wallet to manage purchases/tickets, it also allows us to store deals and offers and check our reward status.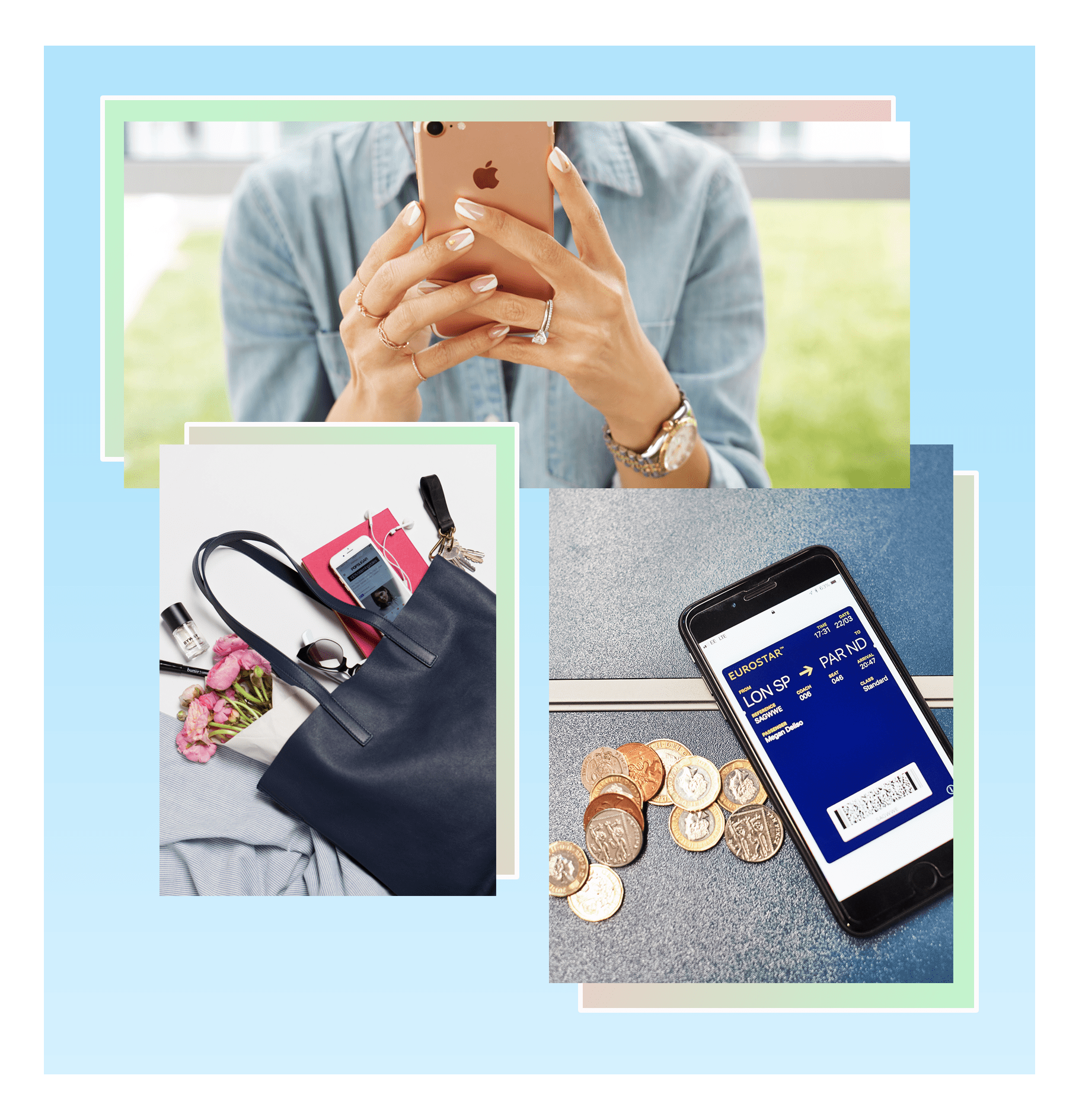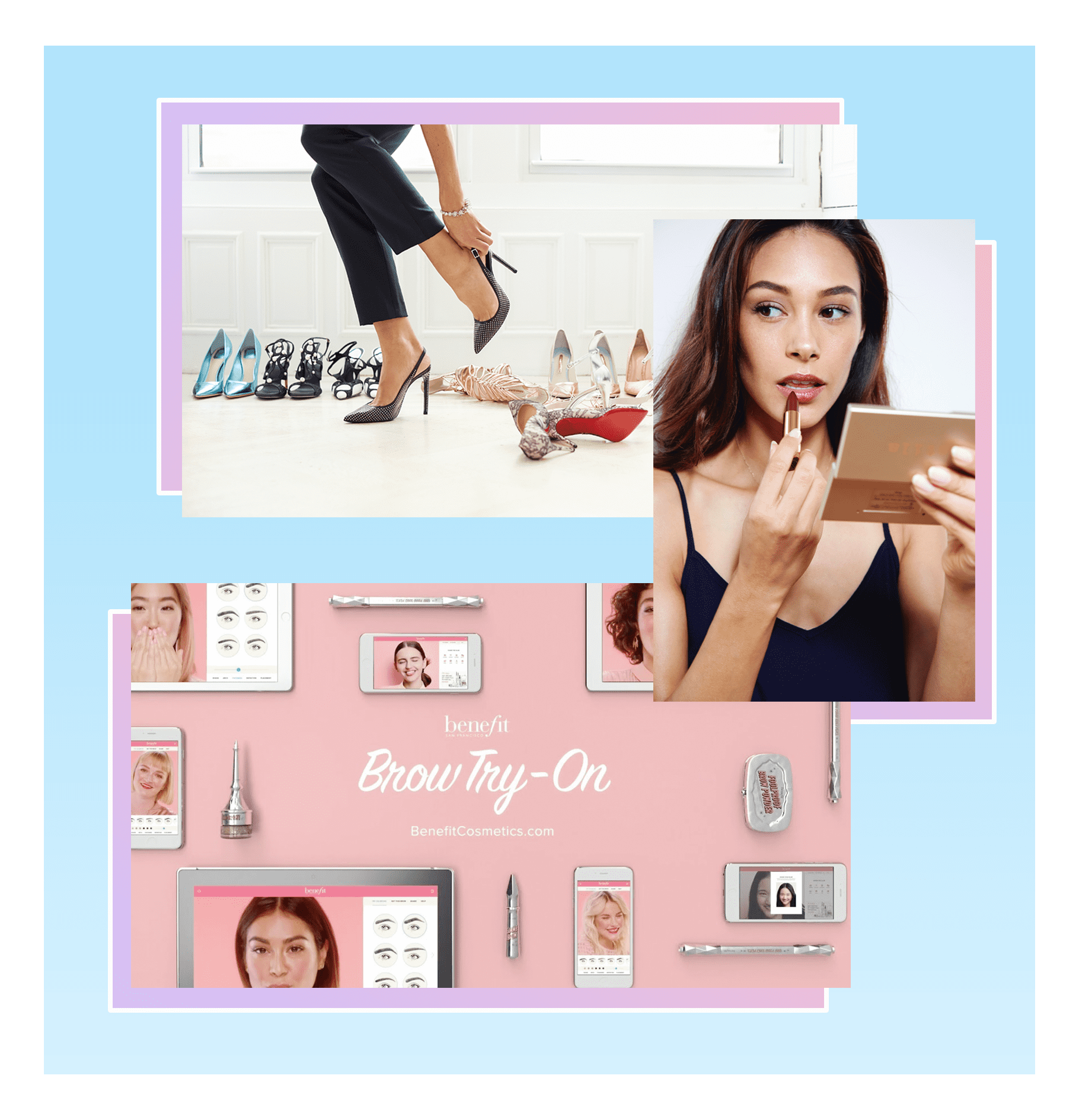 18. Virtual Try-Ons
---
From Benefit Cosmetics' "Brow Try-On" tool to L'Oréal Paris' "Try On" feature, beauty brands have made headway in the augmented reality world—and retail brands are starting to follow their lead. Snapchat x adidas are allowing users to virtually try on the new Ultraboost 19. And Uniqlo is experimenting with a new retail concept in Tokyo, which allows shoppers to try-on clothes via digital avatar.
19. Wellness Wearables
---
As the wellness wave continues to swell we'll see a new generation of tech wearables make the pivot from "fitness trackers" to "wellness wearables." In addition to monitoring daily physical activity, this new round of devices will prioritize tracking stress levels, sleep activity and heart rate.