JEEP
where passion meets perseverance
driving a change in perspective
---
Jeep has always been synonymous with the open road and new adventure. When they came to us with the objective to introduce the 2018 Jeep Compass to our audience, they wanted keep the spirit of the brand alive by re-igniting it in the eyes of a new generation. Luckily, POPSUGAR had the keys to that generation.
WHO WE WANTED BEHIND THE WHEEL
---
Our data showed a huge spike in mindfulness content before dawn. With the realization that this was a peak time for millennials to set goals and look for inspiration—we set out to fill that space with inspiring, early-rising hustlers whose life work begins before the sun comes up.
HOW WE BROUGHT THE RIDE TO LIFE
---
By pairing each hustler with a Jeep Compass, we launched an experiential platform filled with their immersive stories, documentary videos and a bespoke #BreakTheDawn Must Have Box (with a chance for our audience to win the keys to their own). The adventurous, inspiring soul of the program not only matched the heritage of the brand, but inspired a new generation to get behind the wheel.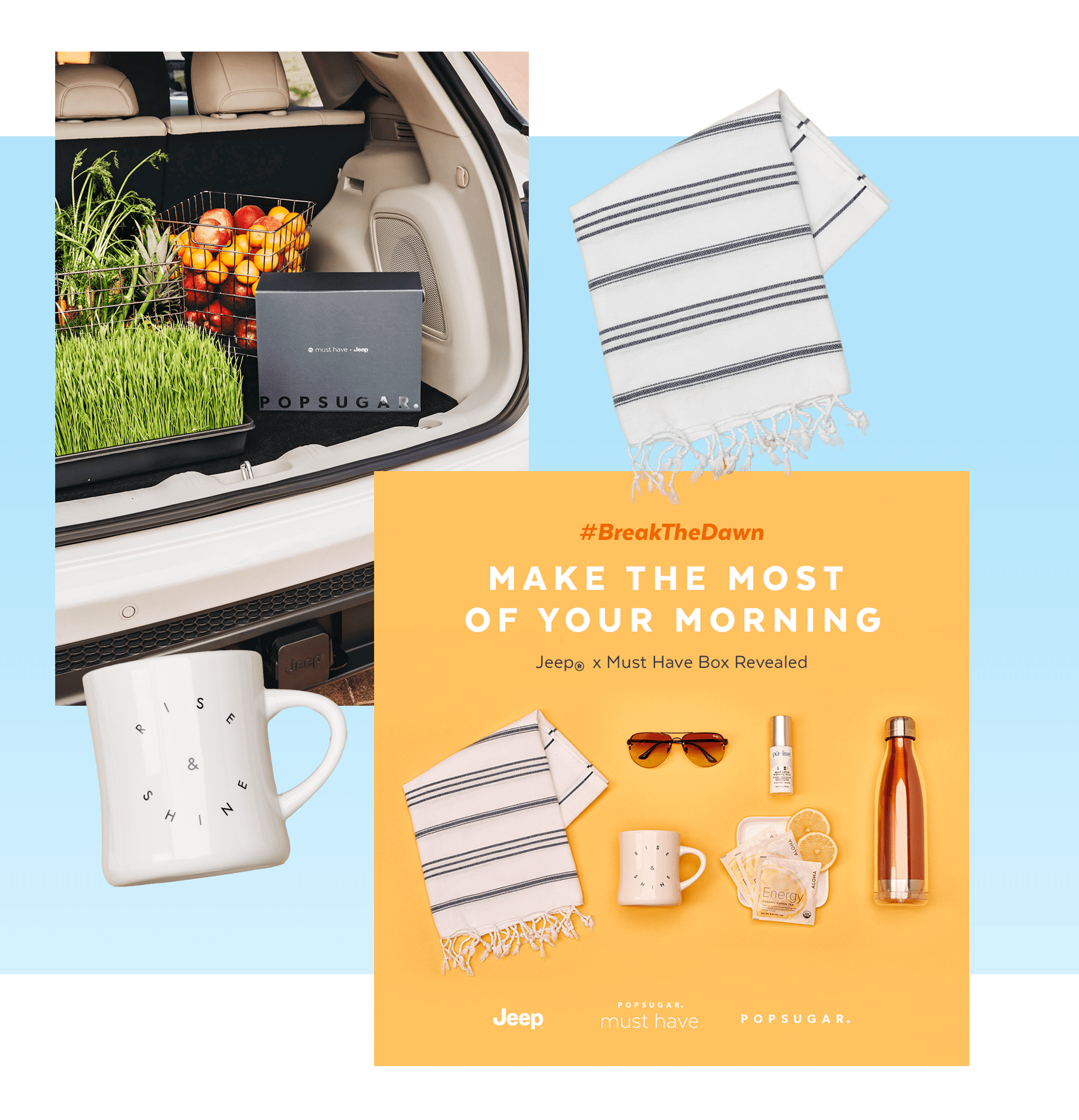 17.6% Lift in Brand Favorability
43% Video Completion Rate
16K+ Social Shares